 Description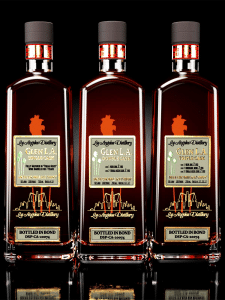 The Triple Cask Single Malt Whisky was the first expression released as part of our Tokaji Cask Single Malt Whisky® lineup. The Triple Cask is aged simultaneously in 3 different types of casks: Charred Virgin Oak, Ex- Tokaji Aszu, and Ex- Bordeaux. The three distinct barrels combine to form a complex single malt whisky. The Tokaji Aszu and Bordeaux casks strike a perfect balance, while the charred new oak brings everything together. The Tokaji Aszu barrel provides sweet fruity notes initially, while the Bordeaux barrel delivers an acidity immediately after. Delicate botanical and floral undertones may emerge, along with a gentle spiciness that complements the sweetness. The Tokaji Aszú cask's influence contributes complexity and multiple layers of flavor, creating a captivating and multifaceted tasting experience.
Additional information
| | |
| --- | --- |
| Weight | 12 lbs |
| Dimensions | 16 × 12 × 9 in |
Only logged in customers who have purchased this product may leave a review.